In the past the HIV community saw lives cut short by the AIDS epidemic. Today most people living with HIV can face a future full of aspirations and achievement.
HIV does not define who they are or what they can achieve – but it can define how one lives their life.
My HIV... My Rules tells the stories of a group of ordinary people living inspirational lives with HIV. HIV changed the way each thought about tomorrow and how they chose to live today.
How would a diagnosis of HIV change you? Would you be bolder? Stronger? More determined? More afraid? Would you take steps to live the life you always wanted to live?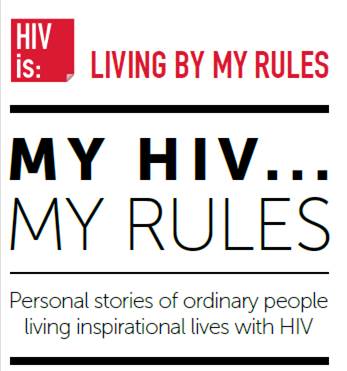 #MyHIVMyRules
Job bag number: 000/UK/15-11/MI/1862
Date of preparation: November 2015 Initiated and funded by Gilead Sciences Ltd.